I believe the greatest healing system is within each person and all therapies, whether medical or complementary, assist this. Difficulties can arise when people lose touch with this powerful system and focus solely outside of themselves for their health and well-being. The purpose of my work with colorpuncture and qigong is to assist people in regaining this connection within themselves.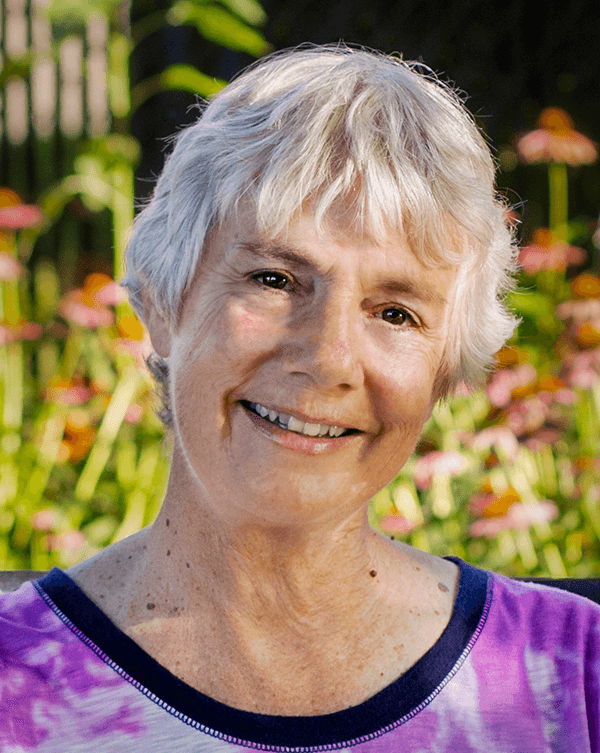 I have studied colorpuncture for 20 years completing my basic certification in 1999; training in the use of the Kirlian camera in 2000; and, have completed all advanced coursework. I began a very part-time home practice in 2000 and am now moving my practice to an outside office to better serve clients. In 2008, I traveled to Beijing to take a 2-week qigong intensive course at Xiyuan Hospital and, in 2017, studied with Dr. Xu to further advance my practice and understanding. I have experienced and witnessed the empowering effects of these healing modalities.
More about colorpuncture
Peter Mandel Peter Mandel, the originator of colorpuncture, began his work in the mid-1960's. Peter is a German naturopath and acupuncturist whose purpose for over 50 years is to understand each person's individuality and address their conditions on the physical, emotional and mental levels. To accomplish this, he has integrated many current and ancient healing therapies into colorpuncture as well as incorporating scientific research and modern technology. His dedication has produced a rich body of light treatments, an energetic assessment device, a biofeedback instrument, crystal applications, and a blend of supporting essential oils.
The U.S. Colorpuncture Institute Manohar Croke is the director of the U.S. Colorpuncture Institute that teaches and certifies colorpuncture practitioners as well as making available esogetic tools and wellness products. She has written extensively on colorpuncture and has extended its application to acupuncture and massage therapists through continuing education. Most recently, she has published a book to share her own work in colorpuncture and counseling with psychologists.
U.S. Esogetic Colorpuncture Institute
Manohar's Blog Posts:
About Your Lymph and Its Role as the Body's Psychological Buffer
Light is a Powerful Medium for BodyMind Healing
About Your Belly Brain and Why it is So Important
Using the Power of Light and Color to Address Prenatal Trauma
New Book: Energy Psychology Using Light and Color by Manohar Croke
Neuroscience and Esogetic Colorpuncture: Your Brain on Light
Talking to the Body with Brain Waves
The Remarkable Esogetic Crystal Tools
How Esogetic Therapies Support Dreaming and Sleep...and Thus a Healthier Immune System